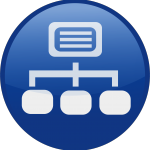 We provide a range of IT Solutions to meet the needs of your business. From one off projects or a partner to help support and develop your IT infrastructure. We tailor our solutions to you and can provide services on an a-la-carte basis, so you're not paying for services you're not using.
Whether you just need us to commission new platforms and services, or act as your IT Department leaving you to focus on the running of your business. Even somewhere in the middle, perhaps just looking after your website or telephone system?
Whatever the situation we'll work with you to find the right solution.